The Sony C530X HuaShan has leaked a couple of times before, but this is the first time it has been caught on camera. A photo of the Android software info screen puts the OS version at 4.1.2 Jelly Bean (which is what the Xperia Z will launch with).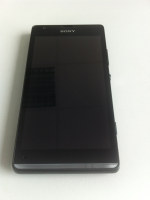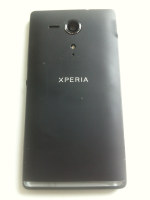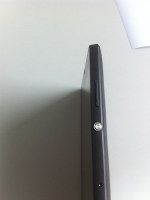 Sony C530X HuaShan spy shots
The C530X HuaShan uses the same design language as the Xperia Z – rectangular with slightly rounded corners and the trademark metallic grey Power/Lock key. Results from
GLBenchmark
point to a 720p screen, while another leak (a
photo uploaded to Picasa
) revealed the camera to have a 5MP sensor.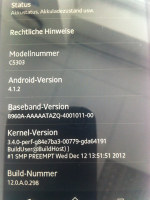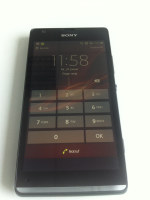 A look at the Android OS version and dialer of the C530X HuaShan
The benchmark scores list the chipset as Qualcomm MSM8960T, which has a dual-core Krait CPU @ 1.7GHz and Adreno 320 GPU, along with support for LTE connectivity.
There's still a lot we don't know about the Sony C530X HuaShan, but there's a good chance we'll see it (in official capacity) at the MWC in about a month.