ZTE brought two interesting phones to the MWC that are as different as can be. The ZTE Grand Memo is a 5.7" Android super-phone and is the first to use the Snapdragon 800 chipset. The ZTE Open, on the other hand is an entry-level Firefox OS phone.
ZTE Grand Memo
The
ZTE Grand Memo
earns its name with a big screen – 5.7" in diagonal. Rather disappointingly, the resolution of the screen is just 720p. Not that 258ppi pixel density is all that bad, but we expected more.
Update
: there's some conflicting information, but it seems that the screen will have 1080p resolution after all. That pushes the pixel density up to 386ppi (well over the Retina display mark).
Especially considering the chipset - the ZTE Grand Memo uses the top end Snapdragon chipset available, the Snapdragon 800. The CPU cores are clocked at 1.5GHz and should be faster than the cores in the other Snapdragon chipsets clock for clock and the Adreno 330 GPU should double the performance of the 320.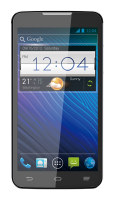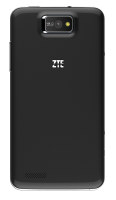 ZTE Grand Memo
The phablet is only 8.5mm thick, but thanks to the extra height and width, the ZTE engineers managed to cram a 3,200mAh battery inside it.
The camera on the ZTE Grand Memo is a 13MP shooter with 1080p video capture. On the connectivity side, the phone has LTE Cat 3 (100Mbps down, 50Mbps up) and dual-band Wi-Fi with 802.11ac support – the latest Wi-Fi spec available.
ZTE Open
The ZTE Open is on the other end of the spectrum – it has a 3.5" HVGA screen, 3.2MP camera, 1GHz single-core processor and 256MB RAM. It's powered by Firefox OS, which was officially unveiled yesterday.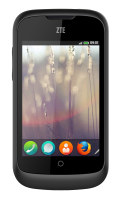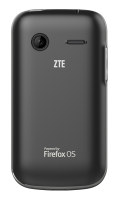 ZTE Open
The Open will tackle entry-level Android phones in emerging markets, by promoting an open source OS with easy to make HTML5-based apps.
The phone features Wi-Fi b/g/n connectivity, Bluetooth 2.1 and A-GPS with Nokia HERE maps.