Nokia Lumia devices running Windows Phone 8 now have the ability to run the updated Photosynth app, which creates (somewhat) seamless 360-degree panorama shots.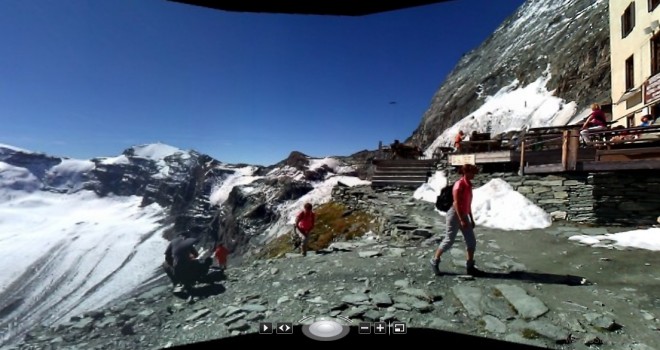 The app has also received a few camera and sharing enhancements in its Windows Phone 8 version. These include full integration with the camera, where it can be launched via the digital lens selector, allowing you to adjust exposure and white balance as well.
Photosynth allows you to capture a sequence of images either horizontally or vertically to create an interactive 360-degree spherical photo. While it's not perfect (there's sometimes clipping between where the shot started and finished), you can get some truly great results.
The Photosynth website lets you upload your own shots, and even lets you publish it to Bing maps for everyone to see.